Today my sisters
Mia
,
Rasha
and I attended a ladies coffee and classic movie morning at our local cinema theatre for the first time.
I used to get emails of those movie gatherings every month since two years probably but I never had the energy to go cause they would show current movies and I only enjoy watching classics nowadays. A few days ago though, I got an email with this in it: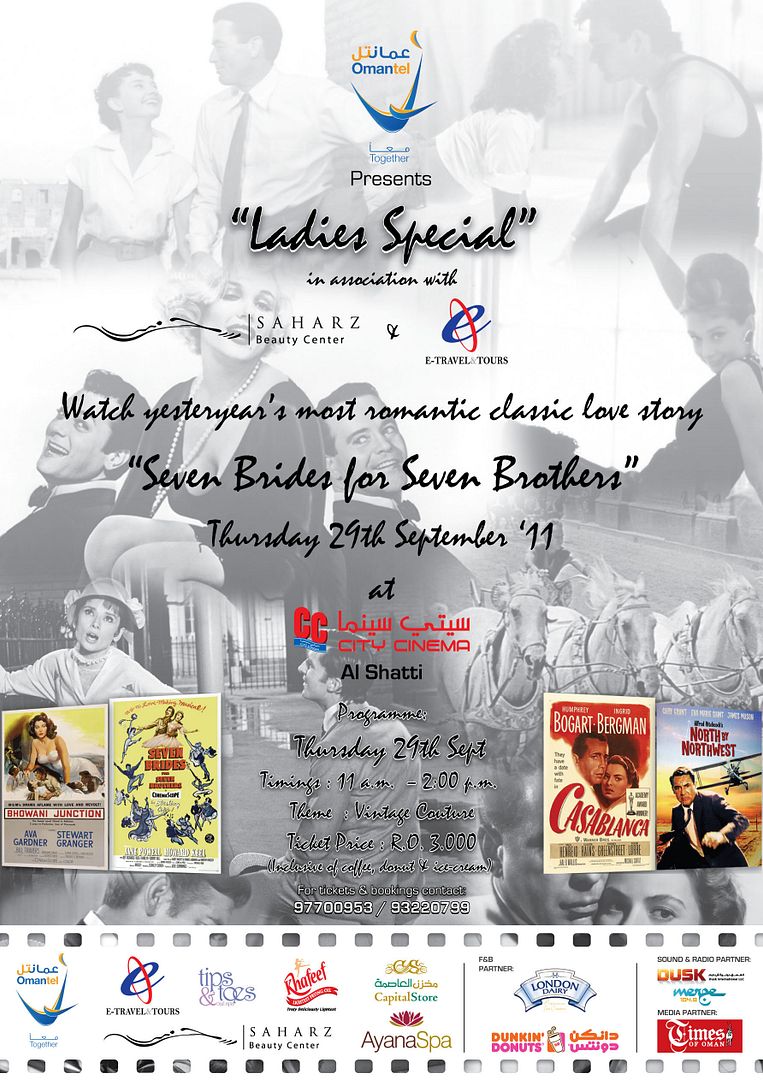 My sisters also love classic movies and appreciate that era so we were all pleased with this.
I didn't like the arrangement of the place, it felt like any other day going to the cinema...nothing special. Actually everything was disorganized and I spilled coffee on my hand, clothes and the floor (YES ofcourse it's their fault

). Anyway I thought there would be like a seating area where everybody can sit and chat before the movie (since we had to be there a half hour before the movie starts) but NO we all STOOD talking.

I know everything I'm saying just sounds sarcastic...yes it's meant to be...a little.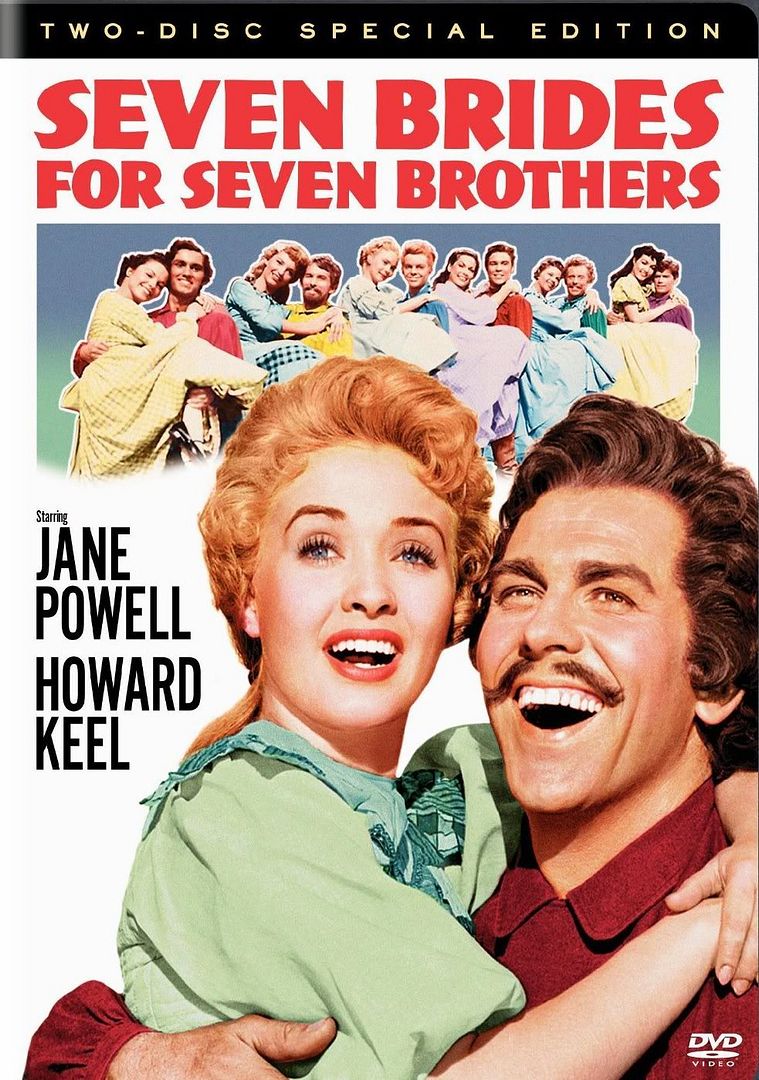 When the movie started my sisters and I laughed so hard cause it was a DVD and it had the 'Play Movie' thing that you click...how embarrassing

Anyway enough making fun of the organizers hehehe let's make fun of the movie...just kidding...the movie wasn't that bad actually.
It's not the best choice to start off a classic movie monthly event but I guess it was the organizers' favourite.
Anywho the movie's about a man who gets married and then his brothers want to do the same so their brother's wife teaches them how to "land" one.
What I liked about the movie is how the man and his wife have completely different mind sets and how each perceives the same context differently. It seemed at the end though that everybody else learned how to appreciate the other gender except for him. I wasn't satisfied with how he reacted at the end...I needed more from him.

The movie is a musical so there were a lot of cheesy bits here and there, though some complimented the movie others TOTALLY destroyed it.
Finally I'll give the movie a 7 out of 10 only because the plot is not that bad and kind of funny...and I loved the dance scene at the party.
My overall rating for this event is 7 also only because the choice of movie was wrong, the place was disorganized and the movie was a DVD...I didn't rate it so low because I don't like giving low ratings (don't know why) and I had my sweet sisters with me so that's definately a plus!